Homage provides a menu reflecting our local bounty of farms within the Bay Area. We travel to the markets often, building farm relationships, and gathering produce in perfect ripeness. We then prepare a concise, monthly changing menu, spotlighting one single-origin farm. Every month is a new farm focus and a heavily revamped menu showcasing that farms dedicated work to the land.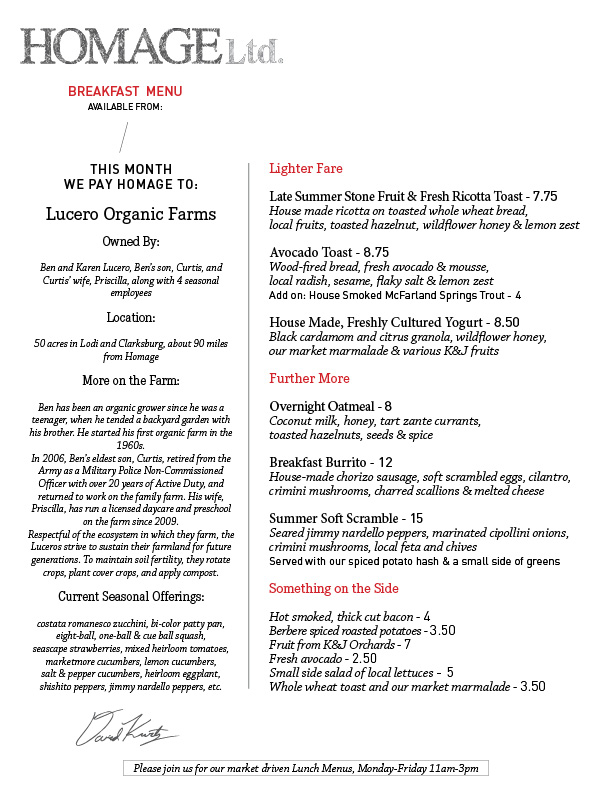 We offer our breakfast from 7am-10:45am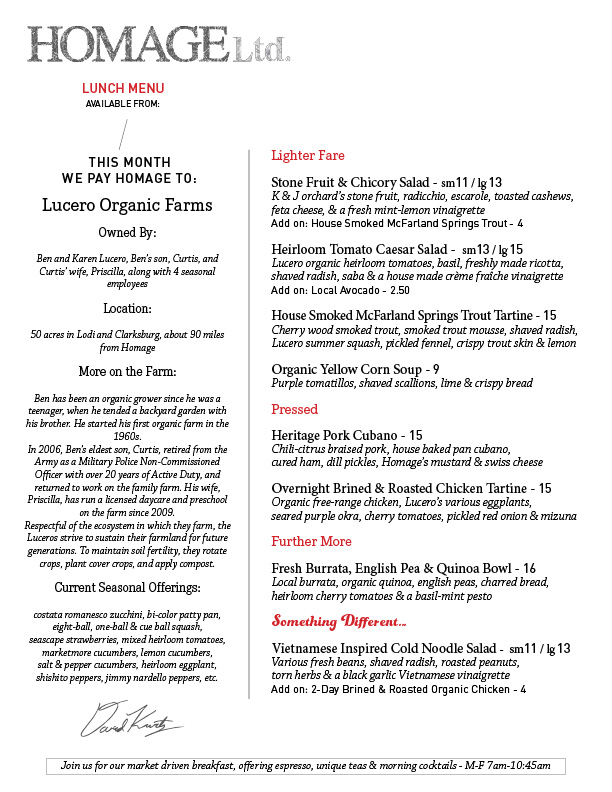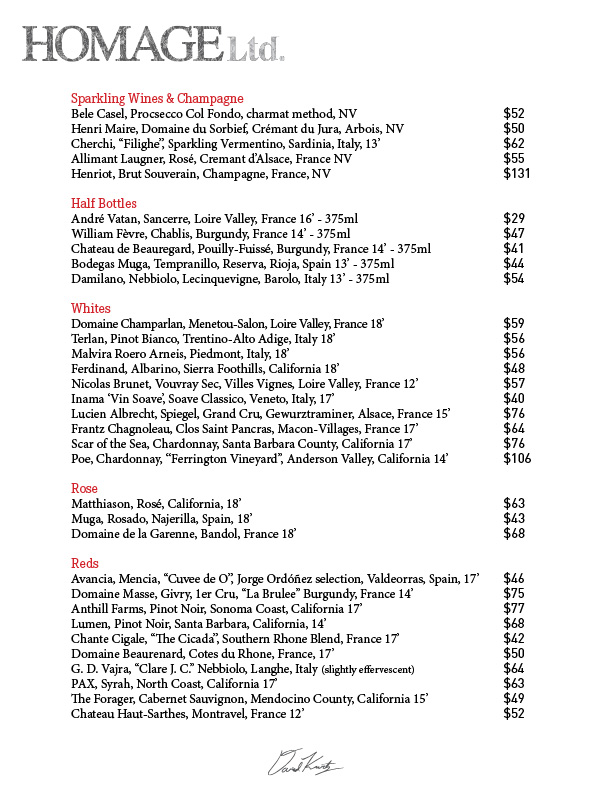 Approachable & delicious!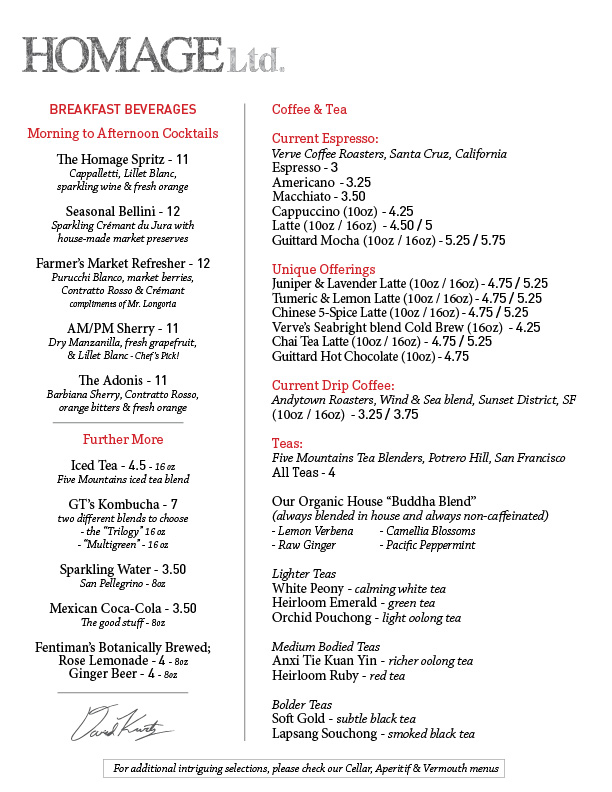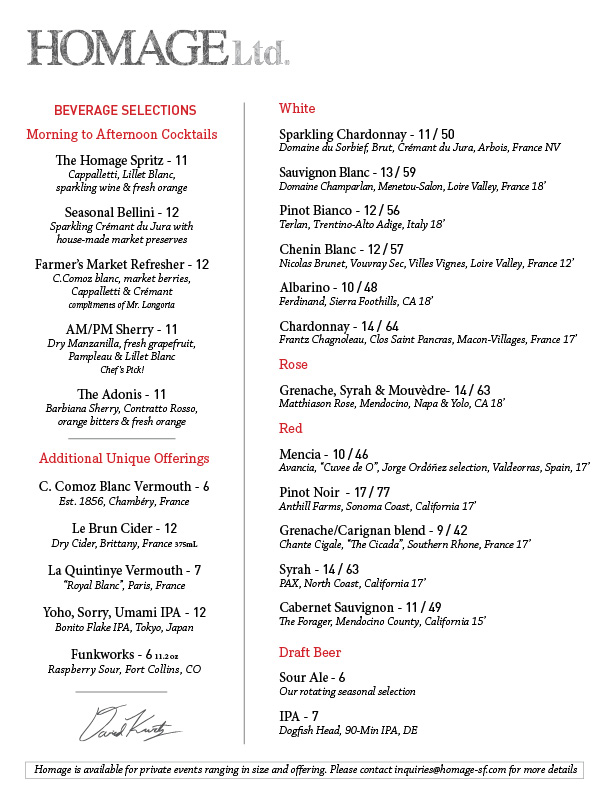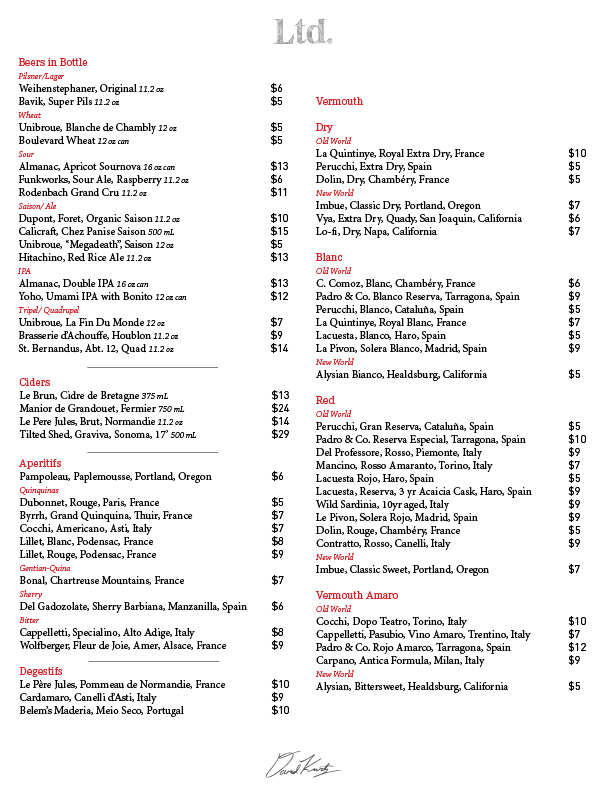 An impressive selection to explore